Door to
Door
Protection Plus Solutions is the leader when it comes to background check screening for Door To Door marketing companies. PPS is constantly fine-tuning our background reporting to ensure that all PUC Compliancy requirements are met as well as any new laws or FCRA rules that may affect your hiring process. We know companies that promote D2D Sales expectations are set at the highest background screening standards. That's why we provide background screening solutions tailored around companies that sell Cable, Energy, and Home Services in residential neighborhoods.

Protection Plus Solutions takes the worry out of selecting the right background check screening products for Door to Door Sales Teams. We provide comprehensive, real time National, State, County, and Federal (PACER) Background Checks, Including Social Security Validation, AKA Record Search, 10 Year SSN History Search, National Sex Offender Registry, OFAC, Terrorist Watch Lists, and an immediate case review with our compliance team to ensure accuracy and validation of your candidate for hire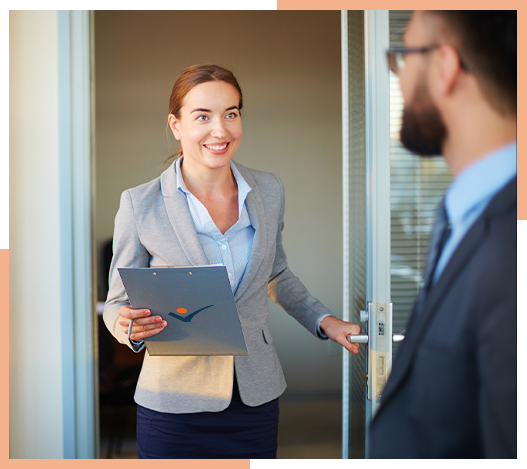 Our
advanced pre-screening online application

and

drug screening service

allows you to

quickly

and

seamlessly:
Verify the applicants True IDENTITY and any alias useds

Verify if the name of or other personal information has been falsified

Order "CrimSPY" Protection Plus Solutions monthly monitoring system which alerts you to any crimes the employee commits while working for you.

Order ID Badging with 24/7 Online verification of their "clear background" report for you or your customers to verify at anytime!

Verify if the applicant has a Criminal History

Provide you with "Pass or Fail" screening policies based upon your needs.

Verify if they have a valid Social Security Number or Drivers License

Verify National Sex Offender Registry

Order and Track Drug Screening Results On-line

NO SALES REP WILL BE ISSUED AN ID BADGE UNLESS THEY PASS ALL OF THE ABOVE REQUIREMENTS!
PROTECTION PLUS
SOLUTIONS
ALERT!
Our unique Protection Plus Solutions ID Badge allows Your Company or Your Customer the ability to check the background status of your Sales Rep 24/7 by logging into our secured website. We ALSO place EACH Sales Rep on CrimSPY™, Protection Plus Solutions monthly monitoring system that alerts you if your Sales Rep has gotten into trouble after you've background screened them. If they do get into trouble, we will ALERT you immediately and invalidate the electronic version of their badge so your company and your customer are PROTECTED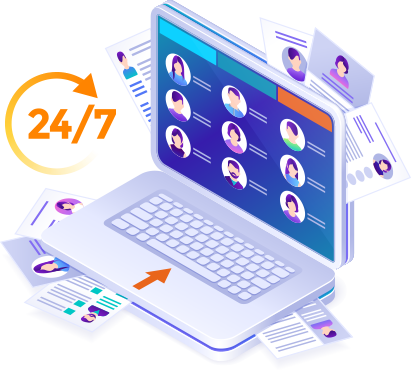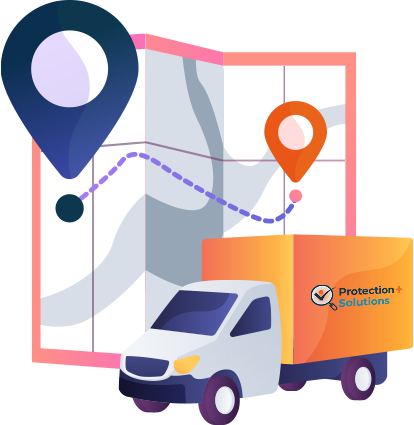 Transportation
Companies!
PPS sets the bar HIGH when it comes to the Transportation industry. The transportation industry is heavily regulated by the US Department of Transportation (DOT) and sets the strictest standards for drivers to qualify and meet the standards to operate commercial motor vehicles. Transportation companies must constantly check drivers for Criminal Misconduct, Motor Vehicle record checks, and Drug Testing records both annually and randomly. Because of this the US Department of Transportation (DOT) places strict standards on Transportation Companies and their contractors/employees to ensure that all safeguards when hiring are met. If a company does not follow the DOT hiring standards, they could be faced with severe sanctions including losing their business entirely.

PPS provides the necessary background screening criteria that meets the Department of Transportations hiring guidelines.

Our Criminal Background Checks include:
Motor Vehicle Record Checks (MVR)

eScreen/Alere and LabCorp are Protection Plus Solutions preferred partners for delivering employment-related drug, alcohol screening services. Both eScreen/ Alere and LabCorp are the industry leading providers of drug, alcohol testing to companies around the globe. Protection Plus Solutions has partnered with both companies to develop a tightly integrated, turn-key solution that allows Protection Plus Solutions customers to launch, schedule and monitor drug, alcohol and physical fitness testing right from your Protection Plus Solutions dashboard. All drug tests are processed through a dedicated API that sends an email to your driver to take their test. Once taken PPS will send out information if the test is negative, sent to the MRO (Medical Review Officer for further testing, or if the candidate tested positive. By using an API process drug testing is seamless and tamper proof!

Our Perfect RECORD Report

will provide an in-depth investigation of a personas criminal record history for the past 7 years. This report will provide National, Federal, State and Local Levels, a 10-year address history, Social Security Number validation directly through the social security administration and not a credit bureau. It will also provide arrest record and sex offender registry information along with a photo ID of the candidate. Provide all infraction, misdemeanors and felony convictions.

Our Unlimited Data Report

is a more robust report and will provide the exact information provided in the PerfectRECORD report but will extend the report past a 7 year search, we can go back as far as 30 years if we find criminal records.

Motor Vehicle Record Checks (MVR)

Transportation companies require drivers to obtain a Commercial Driver's License (CDL). PPS conducts checks regarding the driver's license of your employee/contractor. This includes verifying the license authenticity, confirming particulars (e.g. license number, date issued, expiry date, license status), and investigating pertinent issues regarding the license (i.e. suspensions, violations, and driving restrictions).