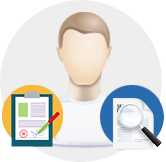 PerfectRECORD™
PerfectRECORD™ provides a more complete Instant criminal background investigation than other background screening companies. Protection Plus provides an on-demand report called our PerfectRECORD™ that researches all names, addresses, and dates of birth uncovered by a thorough SS# trace over a 10 year period of time. Plus it also checks National Criminal Records database which includes information from the following sources: Multi-State Sex Offender Database, OFAC, the FBI Terrorist List, Federal PACER Search and State/Local Wanted Fugitive Lists.
$16.00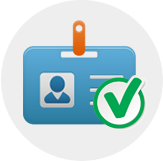 Social Security Number Verification
Provides up-to-date information on an applicant's past addresses and movement patterns based on name and social security number. In addition to verifying and returning information on a SSN, the report lists the full name and/or alternate names used by an applicant, dates at listed addresses, age/date of birth, and available phone information. SS# Verification is an investigative starting point that provides a more complete background search when combined with additional screening services. This product is included in our national background check- PerfectRECORD™.
$8.00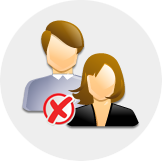 Sex Offender
The Multi-State Sex Offender Registry Database search provides sex offender case information in an easy-to-read report. Our extensive search capabilities check registered sex offender data sources nationwide, such as: Bureaus of Investigation, Departments of Law Enforcement, Departments of Corrections, Departments of Justice, Departments of Public Safety, Sheriff's Departments, State Attorney General's Offices, and State Police. This database is compiled from violent and sex offender registries in all 50 states and the District of Columbia.
This product is included in your national background check PerfectRECORD™.
$9.00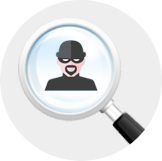 Criminal Search
Provides criminal record searches in any U.S. County. These searches are accessed via the Clerk of Courts Office in the specific county responsible for the applicant's current and/or former resident, and/or work addresses. We search felony and/or misdemeanor indexes (involving statutory offenses), for the past 7 years. Each address location that resides within a different court jurisdiction is considered a separate criminal record search. Also, in a situation where an applicant has multiple names, each name will require a separate search.
Please select state and county
*** Reported on PerfectRECORD report indicates State(s) or County does NOT Report to the National Criminal Data Base. Highlighted State indicates a Statewide Search.

Badges
Protection Plus Solutions ID badging is customized to fit your companies needs. We ONLY provide ID badges if your Sales Rep or employee has passed a background check screening clearance with Protection Plus Solutions. The CrimSPY™ certification mark is posted on all ID badges and when displayed by a contractor, Sales Rep, or Caregiver, indicates your company's dedication to protecting the safety and well-being of the customers you service. Check out our FREE BadgeLINK ID badging system that allows you to post ID badges on your website that link back to ours showing your employees or 1099 contractors are crime-free!"
$20.00 per badge (Plus Shipping)
View Live Demonstration
Our Hologram overlay on all badges reduces fraud and protects the badge
Magnetic Stripe cards and Proximity Chips available
Various Hole Punch Options
Custom Designs for each Position: Sales, Technicians, Door-To-Door
Verification with all Clients and Vendors before a badge is processed